About Us
Overall is a service company focused on providing and developing versatile output, digital archiving and imaging solutions. Our mission is to support our clients' aspiration to realize their business and personal goals by offering them our combined services that serve their business goals.
We believe that new technologies make life easier. However a device is just a tool, whose real value immerges when it has been skillfully integrated to the work process. Overall strives to be a client need-driven company, who can create this value. We have the people who can ask the necessary questions and suggest the suitable solutions.
By combining our knowledge of customer's expectations with existing hardware, software and professional services, we are able to offer significant added value to small and medium businesses, large corporations and professional print market alike by managing and automating their document workflow. In our development we have set professional services as the top priority, including:
Print Accounting and Infrastructure Management
Digital Archiving and Document Management
Professional Print and Color Management solutions
Overall has over 20 carefully selected product partners. Our main partner is Canon, with whom we have cooperated since 1990. We share similar values, including quality, innovation and stability. In our professional print and archiving solutions, the products of Zeutschel, EFI, Colortrac, GretagMacbeth and Spielberg also play a crucial role. Overall's service network offers warranty and maintenance services also for HewlettPackard, 3M and Océ devices.
Overall was founded in 1990 and has grown to a company with annual revenue of over 5 million euros and a staff of 65. Starting from June 2006, Overall Eesti holds the international ISO 9001:2000 quality ceritificate. In addition to our main office in Tallinn, we have 5 regional sales and service centers in main cities and the widest service network for office equipment in Estonia.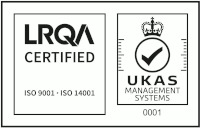 Member of…


Estonian Chamber of Commerce and Industry


The Bristish-Estonian Chamber of Commerce


Estonian Association of Information Technology and Telecommunications


Estonian Service Industry Association


Estonian Taxpayers Association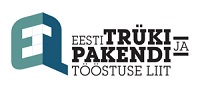 Association of Estonian Printing and Packaging Industry