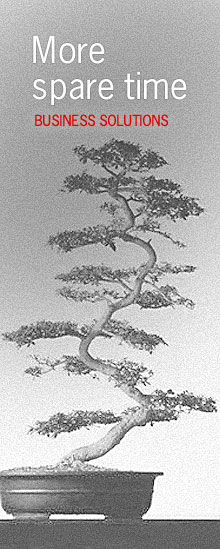 Business Solutions
We believe that in today's changing business environment the only real way to offer extra value is to work in close cooperation with the customer and be knowledgeable of not only the technology but also their business processes.
We have spent a considerable amount of our business development and planning effort to learn about our customers' businesses. Analysing the accumulated knowledge, we have developed several new solutions that increase work process efficiency.
The Business Solutions Department was established in 2001. The team has grown rapidly and consists now of seven solution consultants and technology specialists who develop print, copy and document management processes.
They work in close cooperation with the sales department with the aim of maximizing the customers' business profit, through building complete solutions that combine the optimum hardware, software and consulting services.
---