Our partners
Canon is a leader in professional business and consumer imaging equipment and information systems. Its extensive product line and digital solutions enable businesses and consumers worldwide to capture, store, and distribute information. Canon's products include colour and black-and-white multifunctional devices, copiers, printers, image filing systems, cameras and lenses, camcorders, semiconductor, broadcasting, and optical equipment, flatbed scanners, and other specialized industrial products.
Innovation and high quality are among the main values of Canon, and the company invests about 8% of its sales revenue annually into R&D. Canon was founded in 1937 and originally focused on producing high-quality cameras and lenses. By today it has grown to a company with 200 offices and 100 000 employees worldwide. Canon holds the conservation of the environment as one of the top priorities both in the manufacturing and sales processes.
Overall Eesti Ltd has very close ties with Canon. We have been the official partner of Canon since our founding in 1990 and we have a valuable experience in providing technical support and maintenance for Canon devices. Today we are the only accredited partner in advanced office imaging and also pro-dealer for Canon professional photo and video equipment.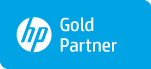 HP is an international company delivering technologies for business and life. The company's solutions span IT infrastructure, personal computing and access devices, global services and imaging and printing for consumers, enterprises and small and medium business to large worldwide corporations.
HP's billions worth annual R&D investment fuels the invention of products, solutions and new technologies. Their commitment to inventing, engineering and delivering technology solutions drives business value, creates social value and improves the lives of their customers.
Overall Eesti's experience and knowledge in print solutions has earned us the status of HP's Managed Print Specialist. As we also meet the HP's standards to certified maintenance partner, we are the only on-site service provider in Estonia.

The goal of NT-ware is to develop and support the best IT platform for managing printing, scanning and copying in corporations and print-rooms worldwide.
The fundamental purpose behind the technology is to help customers to run their businesses better – with less cost, with more security and with better productivity. NT-ware works closely with its customers and partners across the world. Strong customer focus has been the cornerstone of NT-ware's product development and customer support from the very beginning.
Since being founded in 1998 the technology is available through Canon channels in all European countries, USA, Canada, Australia, New Zealand, Singapore and most other South-East Asian and Asian countries. NT-ware is a fast moving and agile technology company with a team of 80 people in three sales and support offices in Europe, USA and Singapore.
Constantly inventing new and better ways to help companies get maximum value from their multifunction devices by helping them manage their printing costs, improve their office worker productivity through document process automation and increase their document security. Helping print rooms to improve their efficiency by creating better print production workflow management technology.
Overall Eesti Ltd and NT-ware have shared a mutual goal to develop the business of printing to new levels by offering cost-saving, efficiency and security to companies and its employees using printers or MFP devices. Our tight cooperation has enabled us to develop a cash-free and fully automated service for universities and libraries of public printing, copying and scanning. The whole service is enabled by a software from NT-ware – the uniFlow. The service is called Pilveprint (Estonian for "cloud-print")

EFI is the world leader in digital imaging and print management solutions for commercial and enterprise printing. Headquartered in Foster City, CA, with 22 worldwide offices, the company's award-winning technologies increase the productivity and profitability of commercial and enterprise printing. These solutions span creation to print, including high fidelity color Fiery® print servers or production solutions that can output up to 2000 ppm; superwide digital inkjet printers and inks capable of printing on flexible and rigid substrates; powerful print production workflow and management information software solutions for increased performance and cost efficiency; and an array of enterprise printing solutions.
Today, over 12 million users worldwide depend on Fiery technology for precision color digital printing, while 40,000 printers and designers rely on EFI proofing solutions with Best Technology to deliver accurate color proofs every time. In addition, over 8,500 customers globally use EFI's print management solutions to streamline business and shop floor operations, analyze costs and increase their profitability.
Overall Eesti Ltd has offered EFI Fiery servers with Canon's output devices for nearly 15 years. Since 2005 Overall is a fully licensed dealer of EFI's products and solutions in Estonia and the Baltics.

GretagMacbeth is part of the new X-Rite organization. X-Rite is the worldwide leader in offering color measurement technology solutions comprised of software, hardware and services for the verification, communication and management of color in a wide variety of applications. The company serves a broad range of industries, including digital imaging, traditional printing, industrial color and appearance, retail color matching, and many others. In July, 2006 a new X-Rite organization formed through the acquisition of Amazys Holding AG / GretagMacbeth, that unites the best of innovation, technology, products and talent.
Overall Eesti Ltd is an official reseller of GretagMacbeth products since 2006. From GretagMacbeth's wide product portfolio, we are mainly focused on offering high-quality color calibration devices and software.

Colortrac manufactures the widest range of large format scanners in the world. A pioneer in cost-effective colour scanning, Colortrac was the first manufacturer to deliver affordable, high quality digital image capture for A0+ colour copying & archiving.
The company was founded in 1989 to develop LF GIS scanning solutions for the Oil exploration industry. Later Colortrac acquired some other companies and broadened its target group.
Winners of the prestigious Queen's Award for Export Achievement, Colortrac Ltd. is located near Cambridge in the UK, and has facilities in Beijing China and Denver USA. The company provides class-leading monochrome & colour scanning solutions for document archiving, image editing and scan-to-print applications. The wide customer base includes companies involved in antiquity archiving, architecture, construction, corporate in-house services, Electronic Document Management (EDM), engineering (CAD / CAM / CAE), Geographical Information Systems (GIS), graphic & fine arts reproduction and reprographics.
Overall Eesti Ltd. has offered Colortrac scanners in Estonia since 2002. Since 2005 Overall is Colortrac's contracted dealer in the Baltics and is also authorized to offer technical support and service for Colortrac scanners.

As a leading provider of digital and analog storage systems for the documentation and archive management Zeutschel has an excellent reputation in the field of cultural possession protection.
The company has been developing and producing scanners, microfilm plotters, microfilm devices, hybrid systems and film readers for more than 40 years. Zeutschel's innovative and efficient products are used worldwide by renowned archives, libraries, universities and land registries.
The headquarters of Zeutschel is in Tübingen, Southwest Germany. Together with the intellectual center of the well-known University of Tuebingen it is an ideal field for the development and manufacturing.
Overall Eesti Ltd is an official dealer for Zeutschel in Estonia since 1994 and is authorized to offer technical support and service for Zeutschel appliances in Estonia.

Established in 1983, Extron Electronics is a leading manufacturer of professional A/V system integration products. Extron products are used to integrate video and audio into presentation systems for today's high tech boardrooms, presentation/training centers, university lecture halls, and other applications. Product categories include computer-video interfaces, switchers, matrix switchers, distribution amplifiers, scalers, scan converters, signal processors, Ethernet control interfaces etc.
To provide dedicated, full-service support to Extron customers worldwide, Extron Electronics has a number of offices around the globe. Extron headquarters, located in Anaheim, CA, is the engineering and main manufacturing site for Extron products. In 1994, Extron Europe was opened in The Netherlands. In 1995, Extron Asia was launched in Singapore, and in 2000, Extron Japan was established in Tokyo. Additionally, Extron combined operations with Inline, Inc., an A/V equipment manufacturer, in August 2002 to unite the strengths of each company and to lead the industry in technology development and customer service.
Overall Eesti Ltd is Extron's partner in Estonia since 2006. We are a fully authorized reseller of Extron's products and often use them to complement our own presentations solutions.

The Tecco GmbH based in Bergisch Gladbach (close to Cologne) is producer and converter of uncoated and coated Inkjet- und Laser papers/print substrates and paper based offset printing forms.
The family-owned company distinguishes itself from the competition with an incomparable wide and extensive product range and very flexible logistic services for channel and OEM partners in the core markets Proofing, Photo, Production & Laser.
Tecco was founded in 1980 and is managed by Thomas Dyckerhoff, Markus Frings and Alfred Harder.

Therefore Corporation provides document and process solutions. It is about optimizing the processes that connect people to the information they need.
This way it helps to make companies more successful across a range of key sectors and industries, offering expert help at all stages of the solutions from inspiration to implementation and beyond. Vision is siple "to help businesses in today's ultra competitive world to grow profits, reduce costs, increase revenues, be more productive and improve customer service".
It is achieved by bridging the gap between people, process and information to make documents easier to capture, manage and distribute. This way business can be carried out without wasting time and resources or keeping customers waiting.
This is made possible by innovative Therefore software which unites scanning devices (MFPS & scanners), the existing IT systems and business process strategies (enterprise resource planning, customer relationship management and supply chain management) to give control of the vital documents that run the business.
Other partners