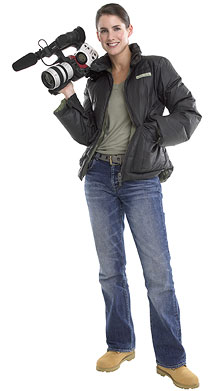 Products
Overall's product offerings include output devices, digital archiving and photography solutions. High quality is our top priority and our product portfolio comprises equipment from the best producers in their field.
Print&Copy
For Home


Our product portfolio includes a wide variety of Canon bubble-jet and entry-level laser printers. Depending on your needs, you can find a printer to give you access to high quality photo printing or affordable laser-quality text printing. If you need one compact all-in-one imaging device, you are sure to find it among the Canon multifunctionals which combine printer, scanner, copier and fax functionality in a compact and stylish device.
For Office
For the office we offer a wide range of Canon multifunctional printers (both B&W and color devices). We also have high-end devices for print-for-pay market, large format printers & copiers (of up to A0 format) and business card printers.
Scan&Archiving
For Pleasure


We suggest Canon flatbed scanners for your personal document and photo scanning needs. The product range also includes devices with film scanning capability to enable you to conveniently digitize your negative and slide archive.
For Business
You are sure to find a suitable scanning solution for your office from Overall. We have entry-level flatbed scanners, specialized high-volume document scanners and MFP-s with scanning functionality. When we know your needs, we can suggest you the most appropriate solution.
For Archives
Digital archiving is one of the prime focuses for Overall. We offer professional document scanners as well as specialized equipment for archives and libraries - microfilm scanners, book scanners and large format scanners. Our product partners are Canon, Zeutschel and Colortrac.
Photography&Video
For the Enthusiast


It doesn't make a difference if photography is just a means of capturing special moments for you or a serious hobby - you are sure to find a suitable Canon compact or SLR camera among our Canon from our stores.
For the Professional
For the photo professional we suggest Canon's professional SLR-cameras, EF-lenses and accessories. Our pro-video offerings rely on Canon's XM and XL series. To complement the equipment, we have a wide range of Lexar and MemoryCorp professional memory cards, Manfrotto tripods, Lowepro bags and B&W waterproof cases for you to choose from.
Presentation&Conference
For Leisure


To provide you with a high-quality cinema experience in the comfort of your home, we have several affordable Canon and 3M multimedia projectors and stowable screens for you to choose from.
For Presentations
Overall offers a wide variety of presentations equipment to meet the needs of both small and large meeting rooms. We can supply you with multimedia projectors, OHP-s, digital whiteboards and video conferencing solutions. Additionally we are a licensed distributor of 3M-s Digital Wall Display - a professional all-in-one presentation solution featuring a screen, projector, digital board and whiteboard.
Computers&Accessories

We provide computing solutions for home and imaging professionals to complement our photo&video solutions. We mostly focus on Apple computers, which are renown for their high quality, reliability and are the top choice among many imaging and video professionals.